Warmer weather and longer days mean summer is just around the corner. Summer in Perth is a time for entertaining, getting together outside and enjoying the long afternoons.
As the days get warmer life in our sunny state moves from living rooms to alfresco areas.
Whether it's a neighbourly get-together, reclining with a good book, or a meal with the extended family, it's around this time of year the blinds are rolled up and outdoor furniture dusted off for another year.
If you find yourself looking wistfully out your window wishing for a revamped alfresco area, then you're not alone. Spring is the perfect time to consider an outdoor renovation in Perth.
There are so many benefits for adding an outdoor area, from increased home value through to extra space for growing families to live comfortably.
Getting your alfresco area in shape before truly arrives means you will be ready to entertain, relax or just live in modern comfort.
Here's our ultimate guide to outdoor renovations Perth families will love living in.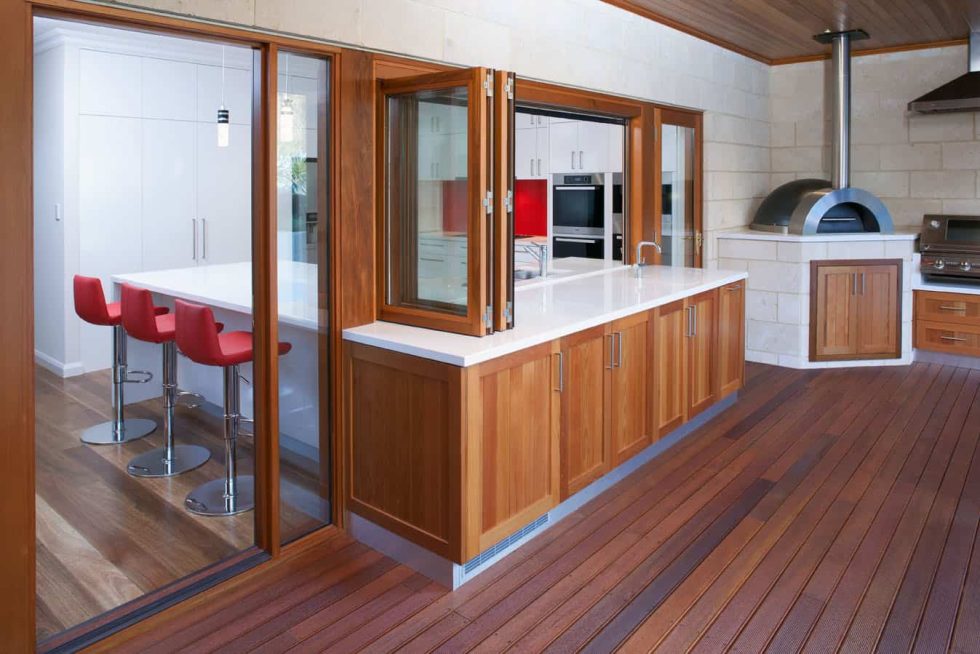 Practical Tips To Get Started
Set a budget for the outdoor renovation
If you've tried Googling "how much does an alfresco area renovation cost" then you might already know there is no hard and fast rule here. The main things to consider when setting a budget are:
Construction and landscaping
Roofing
Features and fixtures (e.g. outdoor kitchen, lighting)
Finishing (e.g. decking, paving, rendering)
Furniture and atmosphere
Don't worry if you are still in the dark about how much you need to squirrel away. We are happy to provide a complimentary consultation to help you get the right information.
You may be surprised at just how affordable outdoor renovations in Perth are when you work with an experienced locally owned company like Addstyle Master Builders.
How will you use the alfresco area?
One of the biggest benefits of an alfresco area is its versatility. Think ahead a little here and try to picture your future life with the addition of an outdoor area.
What do you see? Are you hosting a sundowner? Playing with nieces and nephews by the pool? Cooking a BBQ feast for the neighbours? Opening the sliding doors to create a flexible indoor/outdoor living room?
Likewise, think about WHO the alfresco area is for. Many Perth outdoor renovations create a space with two or more functions in mind, perfect for sociable families or year-round outdoor living shielded from the elements.
Consider the afternoon sun
An alfresco renovation is the perfect time to capture the afternoon sun in just the right way. You may want to be shaded from the full force of the hot summer sun but capitalise on the last rays in winter to keep you warm.
With a bit of clever planning, Perth's best alfresco area design and construction team can give you the best of both worlds.
Outdoor kitchen
Alfresco cooking ranges from a small mobile BBQ to a full-fledged outdoor kitchen with plumbing, a pizza oven and of course a beer fridge in easy reach.
Enclosed or semi-enclosed alfresco areas can be used all year round for cooking and dining, so why not consider adding functional features like a built-in BBQ and prep area or get creative and work in a woodfired pizza oven for the ultimate in outdoor entertaining.
Or if you're not committed to outdoor cooking, you could consider adding a servery window between the kitchen and alfresco area for easy entertaining.
Functional furniture
Gone are the days of bulky plastic furniture and uncomfortable cushions being the only options in outdoor furniture. An alfresco remodel is the ideal time to rethink your design choices and modernise with comfortable, versatile furniture.
Wood and wicker are making a comeback in Perth outdoor renovations, and it's safe to say a well-placed concrete table is always a good choice. For flexibility between living, dining and entertaining you could look at modular furniture that moves with your lifestyle.
Our design team can work with you to find finishing touches that are perfectly suited to your taste and budget.
Plants
Greenery is an easy way to breathe life into an alfresco area. But it's more than just visual: you can also use your outdoor renovation to create a small herb garden, add a fragrant flowering lavender or jasmine bush, or plant natives that keep mosquitoes at bay.
Check out our alfresco area design tips for more plant-based goodness.
Light it up!
Last but certainly not least, lighting is a key consideration to creating the vibe in your Perth outdoor renovation.
Don't be afraid to get creative with lighting. Think about using dimmable downlights to transition from dining to entertaining, or edge-lighting the space for a subtle, sophisticated glow. And don't forget about pool lighting for an impressive look that will have everyone reaching for their bathers.
Speak to the Addstyle design team for lighting tips that will illuminate your alfresco vision in style.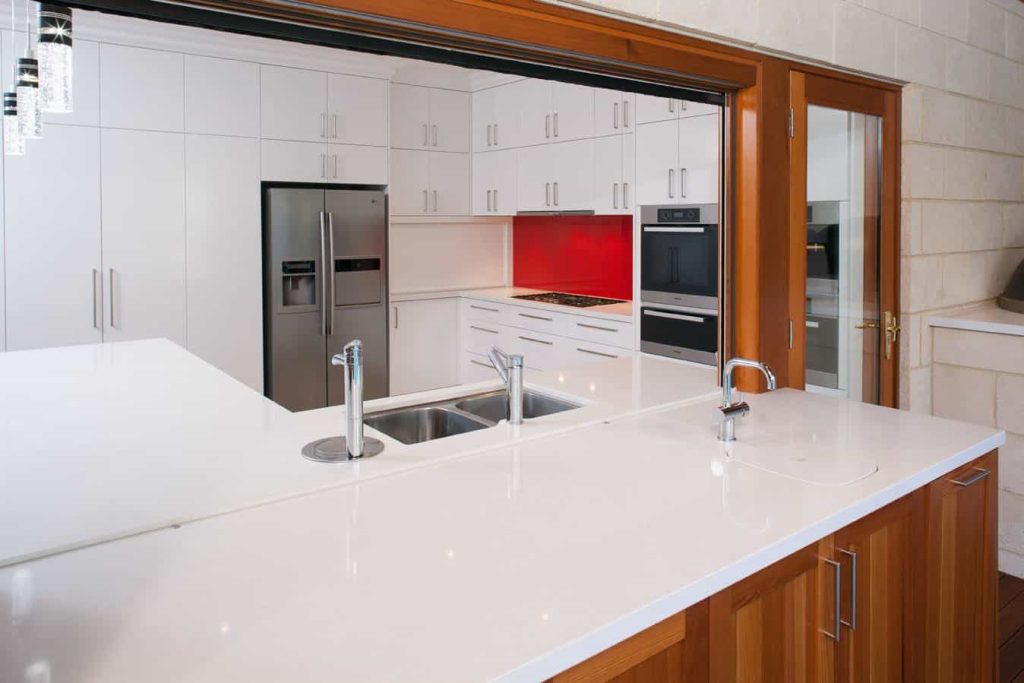 Addstyle Master Builders: Stunning Outdoor Renovations in Perth
Addstyle are your perfect partner to transform dreams of outdoor living into a reality, with alfresco areas tailored to suit your lifestyle.
From start to finish we follow your vision and find ways to make it incredible without breaking the budget. That's why our team is the trusted alfresco renovator in Perth, backed by 200 peer-judged awards over our 30 years in business.
Contact Addstyle Master Builders for a free consultation and take the first steps in getting your home in shape for summer with an outdoor renovation.