One of the best things about life in Perth is year-round great weather.
From firing up the BBQ on long summer afternoons, to relaxing with a cuppa on winter weekend mornings, we can all agree that a bit of fresh air every day does us good.
Alfresco areas are the ideal way to enjoy our beautiful weather all year without leaving the house.
Here are our top tips for renovating an outdoor area to get the most from Perth's alfresco lifestyle.
1.   Plan for All Weather
Luckily there are relatively few rainy days this side of the country, but you will want to build an outdoor living area with shelter from wind and hot sun.
Choose a position that won't have you baking in the afternoon sun, or use shading to block out the hottest part of the day. Blinds and louvers are also a popular design feature in Perth alfresco; they keep out the wildest weather without compromising on your garden view.
2.   Match Your Home and Lifestyle
Style and functionality go hand-in-hand when renovating an outdoor area. Choose a Perth alfresco builder who can tailor a design to match the existing home for a seamless integration to the living space.
Consider how you will use the space before embarking on the renovation. Do you want to cook in the space? If so, what are you looking for in terms of outdoor kitchen appliance? Do you want the room fully enclosed, like a conservatory, or are you happy to have it open-sided? Do you want the outdoor room addition to be an extension under the main roof, or do you envisage an independent separate Pool House or Studio?
Addstyle Master Builders create bespoke outdoor living spaces just for Perth families. We also design and install granny flats to suit any need.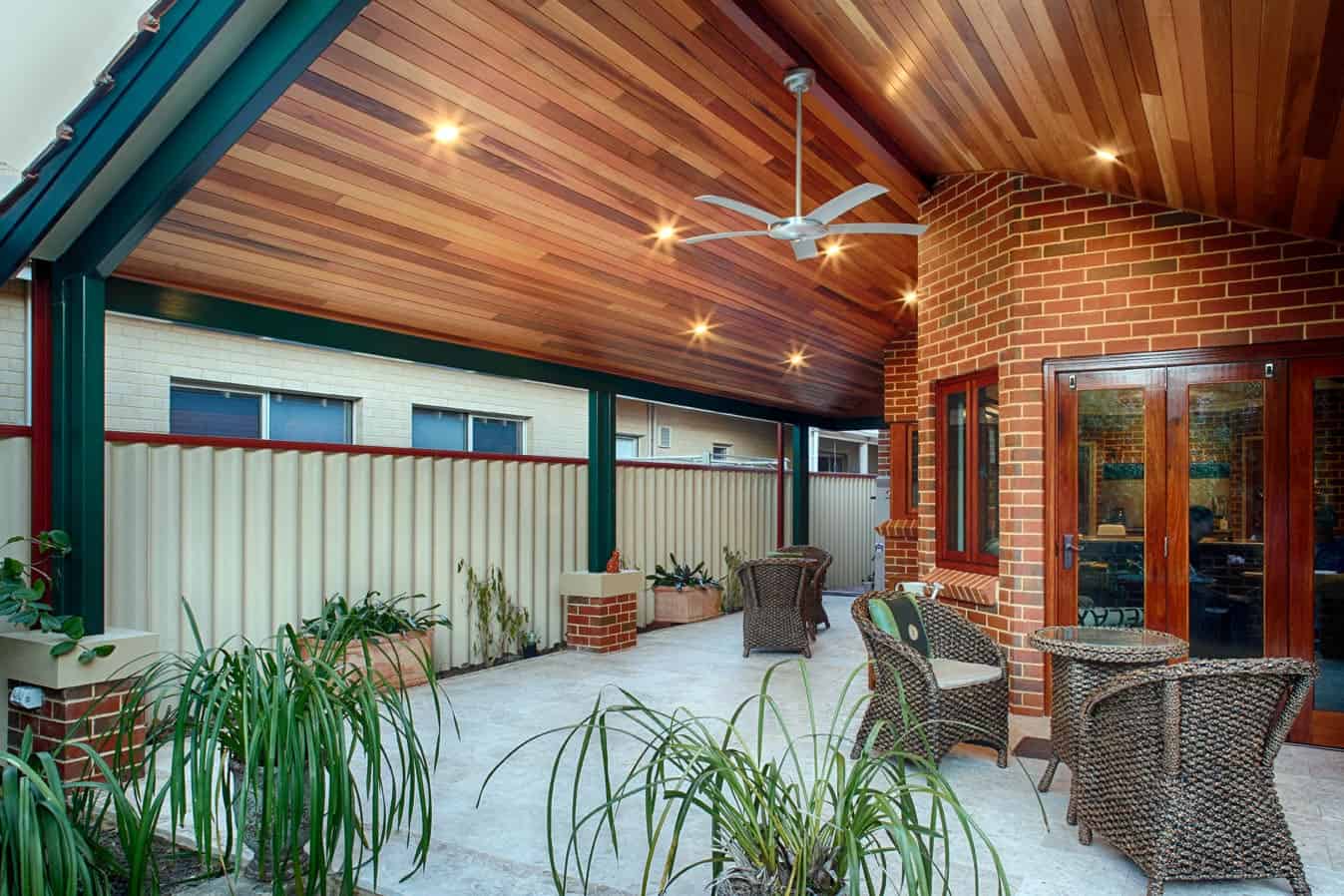 3.   Green-Up the Space
Outdoor plants add natural vibrance to any outdoor space. Our favourites plants for Perth alfresco are:
Mosquito repellents: Citronella, lemon eucalyptus and lemongrass
Kitchen herbs: Rosemary, mint, basil and mint (they also add fresh fragrance to your outdoor space)
Fragrant plants: Lavender and jasmine
Hanging plants: Ferns, devil's ivy, or petunia for a splash of colour
Succulents: Hardy in the harsh Perth weather
Palms: Dwarf date palms and ponytail palms are popular in Perth alfresco
Climbers: Bougainvillea, star jasmine and climbing roses can also provide natural canopies over time
With so many native and budget-friendly plants available from local garden centre there is guaranteed to be a plant to suit your space.
4.   Features and Functionality
Want to get the most out of your renovated outdoor area for years to come? You might want to think about adding functional features:
Outdoor kitchen
Built-in BBQ
Ceiling fans
Sliding or French doors
Bar area
Outdoor TV
Jacuzzi
Plus, consider how lighting and furniture allow you to use the space day and night. Furniture should be comfortable but hardy enough to be left outside.
Addstyle can customise your space to give you the flexibility to switch from outdoor living area to alfresco entertaining area depending on the weather.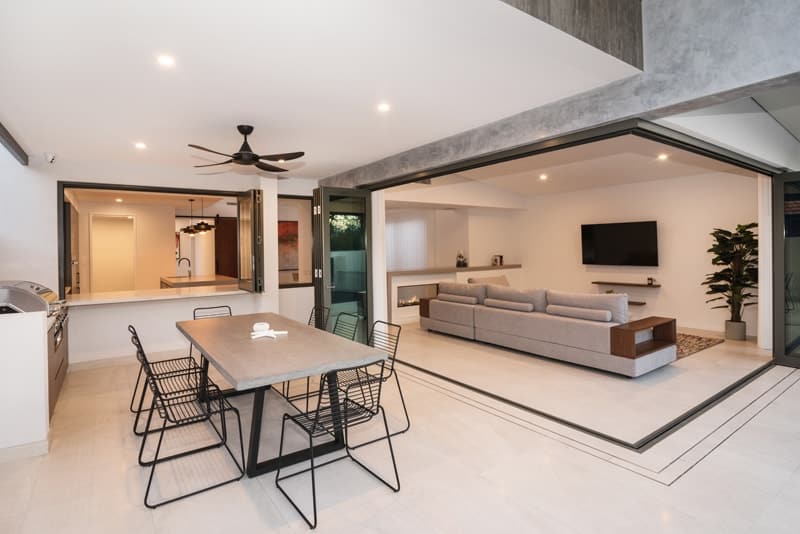 5.   Finishing Touches
The delight is in the detail: beyond choosing the right furniture to suit your existing home, your chosen finishes will have a significant impact on the feel of your alfresco area.
Addstyle can finish your newly renovated outdoor room in sleek modern renders, deck it out in polished wood, or create a raw brick façade to complement rustic outdoor cooking. No matter your vision, trust Perth's most awarded home renovation builder to make it a reality.
Affordable, Beautiful Alfresco Living
Summer is only a couple of months away.
To ensure your alfresco area is ready for you to kick back and enjoy the long summer afternoons, or entertain friends and neighbours this Christmas, contact Addstyle Master Builders for a custom alfresco renovation quote.