10 QUESTIONS TO ASK WHEN
INTERVIEWING RENOVATION COMPANIES
and the answers you need to hear…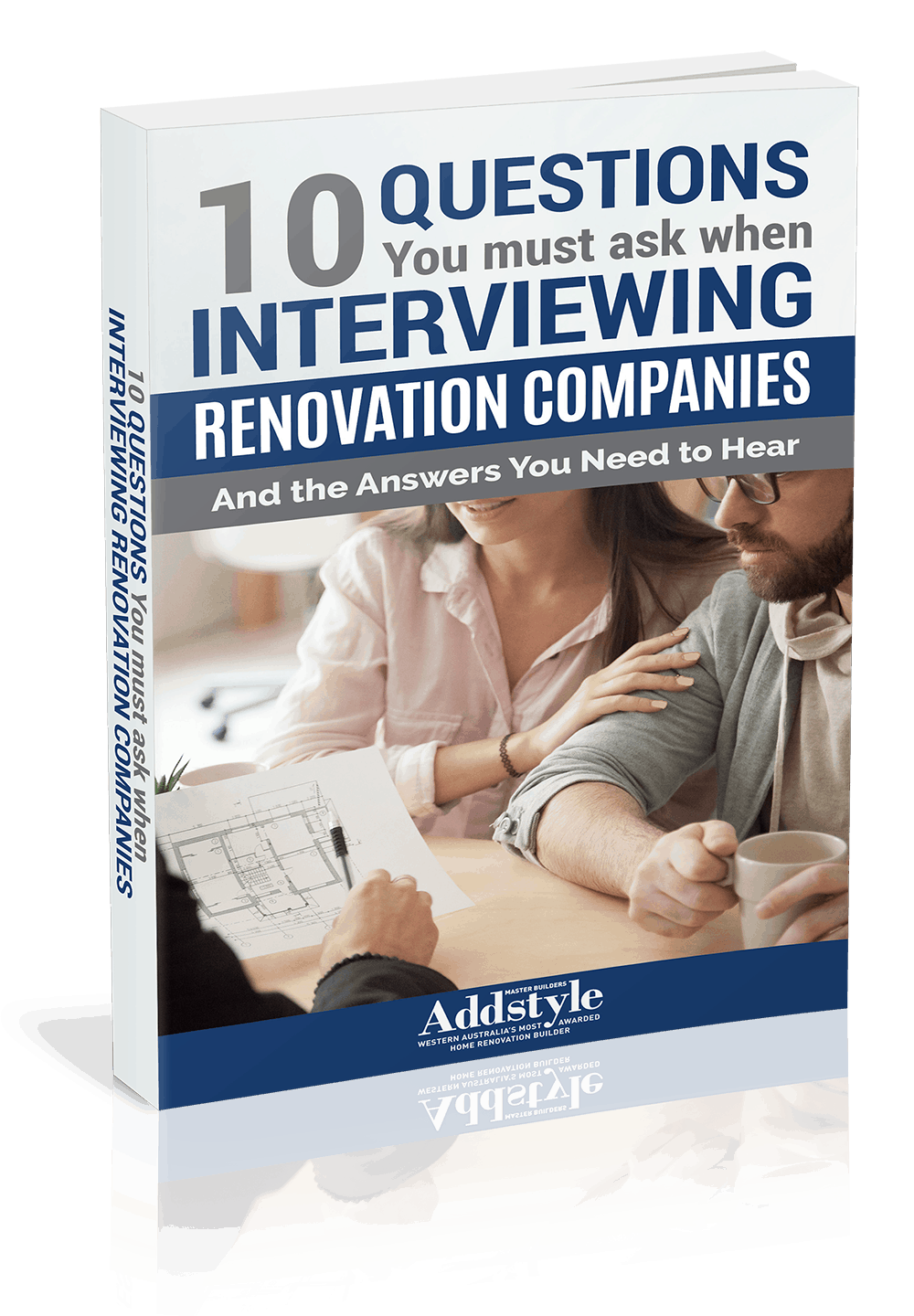 If you're planning a renovation 
this is a 
MUST READ
.
In This Essential Guide You'll Discover
The maximum deposit you can legally be charged;
The optimal number of projects your builder should be undertaking at any one time;
The sneaky tricks some builders use to present a lower priced quote;
The insurance and permits your builder is legally obliged to obtain for you;
the way to expose any hidden fees; and,
25 more questions you should ask, as well as the answers that you want to hear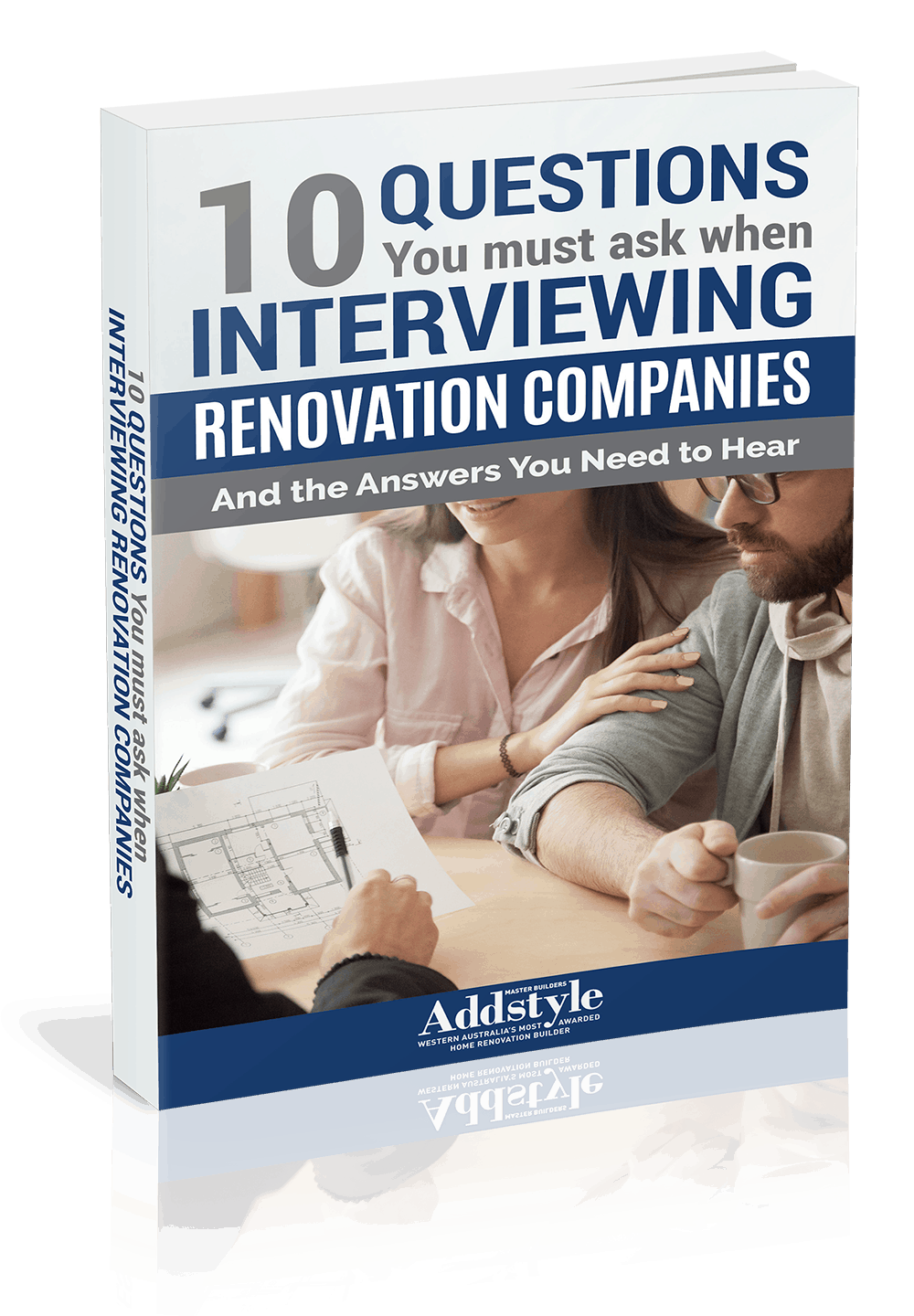 Having collected more than 200 industry awards since 1988, Addstyle is the most awarded home building and renovation company in Perth. Download our workbook and uncover the 10 questions you should be asking.